Sawmill
The sawmill is a very practical crafting station centered around wood blocks. It works the same as a regular stonecutter, except it uses wood.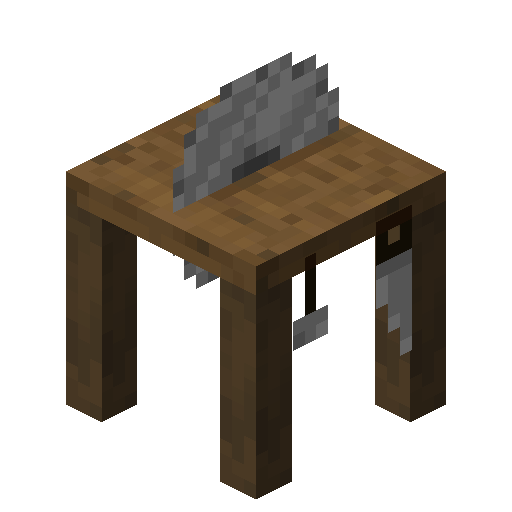 Crafting
| | | |
| --- | --- | --- |
| | Iron Ingot | |
| Wooden Plank | Wooden Plank | Wooden Plank |
Sawmill Available Recipes
From a log you can craft:
Log Stump
Planks (4)
Small Log Pile (2)
Wood
From a plank you can craft:
Bench
Boat
Ladder (4)
Seat Rest
Stick (2)
Wooden Button
Wooden Door
Wooden Fence (2)
Wooden Fence Gate
Wooden Pressure Plate
Wooden Slab (2)
Wooden Stairs
Wooden Trapdoor
Notes
"Wooden" here means any of the available wood types in your game, it does not represent a single block in particular.